God's word proclaims, "Children are a gift from the Lord (Psalm 127:3)."  Here at PBC, we wholeheartedly agree with that proclamation, and we have a deep conviction for passing along the truth of God's word to the next generation.  Early childhood is crucial time of life to pour into our children the foundations upon which they will stand.  We will endeavor to come alongside each family to support their efforts to bring up children who know and love their Heavenly Father.  We encourage family worship, and we also offer nursery, Sunday School and Connect Kids. See below for details and meeting times.
Sunday School Program
For those who choose to attend Children's Sunday School, it will be a wonderful time of studying God's Word.  Our goal is to give children a deeper understanding of the whole of God's Word and of His redemptive plan for the world so that their knowledge may deepen, and by God's grace they may come to faith and repentance.
 Jesus grew in wisdom and stature, and in favor with God and man.
–  Luke 2:52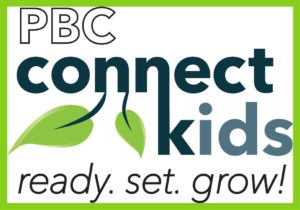 What can you expect from Connect Kids?? Here are the exciting components for a year of growth!
Opening:
The opening of each club will center on Bible truth.  This will be a fun time incorporating a variety of interactive skits, songs and puppets, but will also be a time of reverence for our great God and His word.  Here is what we are covering this year:
The Fruit of the Spirit
The Ten Commandments
The Armor of God
The Lord's Prayer
Scripture Memory and Prayer:
Your children will learn to recite the verses of the above truths (ex. the entire Lord's Prayer) in addition to verses supporting each of the individual fruits of the Spirit.  In total your children will be taught 40 scripture verses to treasure in their hearts!  During this time we will also pray with your children, teach them how to pray and encourage them to pray for one another.
Life Skills, Crafts and Missions:
During this portion of Connect Kids, they will experience a variety of important life skills to help them thrive as children and beyond.  These skills include everything from household chores and etiquette to survival skills and first aid.  In addition they will have opportunity to make fun crafts as well as grow in their knowledge of local and foreign missions accompanied by their own outreach efforts.
Team Building Games:
Lastly, everyone will have a blast playing team building games!  You can expect them to come home talking about building derby cars to race, Lego contests, or creating their own Christmas play.  These games are not only fun, but they give children a wonderful avenue for socialization, building friendships, working together and implementing much of what they are learning.  For example, they can learn to congratulate the other team, be patient with others and use self-control.
Come along and get READY. SET. GROW!
NEW SCHEDULE STARTING APRIL 8th
The pastors and elders have a new and exciting approach to ministry at PBC. In order to make it a success, the Children's program needs to change too.
9:30

 – Church and Children's Sunday School
Nursery (0-23 mo) / Preschool Children (2-5 yr. olds)
Check-in and go straight to their classrooms
Teachers and helpers will have the full 70 minutes with the children
Elementary Students (K-5th grade)
Check-in and go into worship with their parents
Will be dismissed before the sermon to go to their classes with their teacher
Teachers and helpers will have about 40 minutes with the children.
10:40

 – Snack and Fellowship
ALL preschool children and elementary students must be picked up from their classrooms and be with their parents. Grab a snack as a family and then take the children to Fellowship Hall for the Kids Connect program.
Nursery does NOT need to be picked up or checked-out until after the Connect hour.
11:00

 – Kids Connect Program
Nursery provided for children up to 23 months.
PreSchool/Elementary Students (age 2-5th grade)
Check-in at the fellowship hall and be divided into three groups (2-5 yr. olds), (K-2nd grade), (3-5th grade) for rotating activities including Bible time, life skills, and team-building games