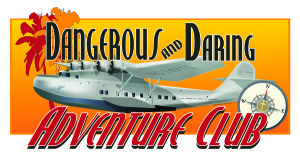 Dangerous and Daring Adventure Club (DADAC) is a high energy, fun, creative way to get kids ready for life.  All that we do prepares elementary age children for the challenges and dangers of living in today's world.  We believe this involves training them with basic life skills (social, domestic, outdoor), as well as increasing their spiritual alertness.  With BOTH faith and skill, kids will thrive and grow into "Overcomers".  Like King David of old, they will slay any giant that comes their way.  Our DADAC leaders truly love the Lord Jesus and they love kids.  They're dedicated to mentoring children in their walk with God.
Expectations for participants
RESPECT others
Language must be uplifting, decent and good
Listen to leaders and follow their instructions, listen while others are talking
Respect others property, others physical space, others time
Love others in word and deed
Be open to LEARN new things!
Have FUN!
Physical Exercises
Stretches  (neck, shoulder, arms, back, leg)
The Big Three:  Squats, Push-ups, Sit-ups
Strength training, isometrics, cardio
Hill Climbers (out back)  –  regular, bear crawl, backwards
Band workout
Spiritual Exercises
Bible Memory
Bible Lesson
Life Lessons are also shared as a part of DAD.