Be still, and know that I am God.  Psalm 46:10a (KJV)
The Women's Ministry at PBC believes that with God all things are possible. We want to trust God because He tells us He ALWAYS leads us in triumph in Christ!  We know life can be difficult but we believe that God still has the answers to our problems. And we want to encourage women to live off the love of Jesus at every turn their lives take them.
As we give everything to the Lord in prayer, He can and does help us lift our eyes off of our circumstances and onto Him, who is actively working on our behalf.  We believe that those who consistently spend time with God in prayer and in the reading of His Word are blessed. They will grow deep roots of faith to help weather the storms of life and emerge fruitful.
Bible Study
Beginning September 6, 2018
Thursday Mornings
9:30 – 11:30 AM
PBC Fellowship Hall
Join us for a 6 week study of 2 Timothy followed by a study of Daniel. Paul entrusted the Gospel to Timothy and others. Are you guarding the treasure of the Word that has been entrusted to you? By your life? By your words? Even in the midst of persecution? These are a few of the questions we will explore in our study of 2 Timothy.
Please contact Loren Malcolm at 793-447-3100 to choose your workbook from either the original Precept Upon Precept workbook or the In & Out workbook which covers the same material but has less homework.  Refreshments and childcare will be provided.  We look forward to studying and growing together!
Childcare will be provided. We look forward to studying and growing together!
Friday, November 16
6:30 – 9:30PM
Ladies meet at the church at 6:30pm for appetizers.  Everyone will then leave for a dinner and dessert location.  These locations will be announced on Friday night.  The main course will be 
provided by Women's Ministry. Appetizers and desserts will be provided by the attendees.
P
lease sign-up in the foyer so we have an accurate headcount for the meal.  I
f you would like to bring an appetizer or dessert please indicate that on the sign-up sheet as well.
There will be a short program during the evening which will talk about connecting and encouraging one another as well as what's coming up in women's ministry.
As an outreach project, we will be collecting donations for the Loudoun Family Shelter. (More info to come on the kinds of donations weare looking for.)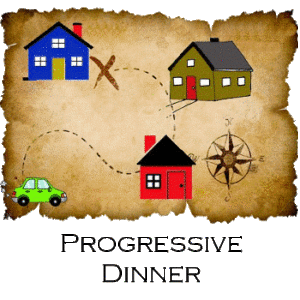 The PBC Women have a FACEBOOK group where we share praises, prayers and information about church activities. If you would like to join the group, just sign in to Facebook and search for Potomac Baptist Sisters and request to join!