A person who receives Jesus Christ as Savior by personal faith and who indicates a commitment to follow Christ as Lord shall be received as a candidate for baptism.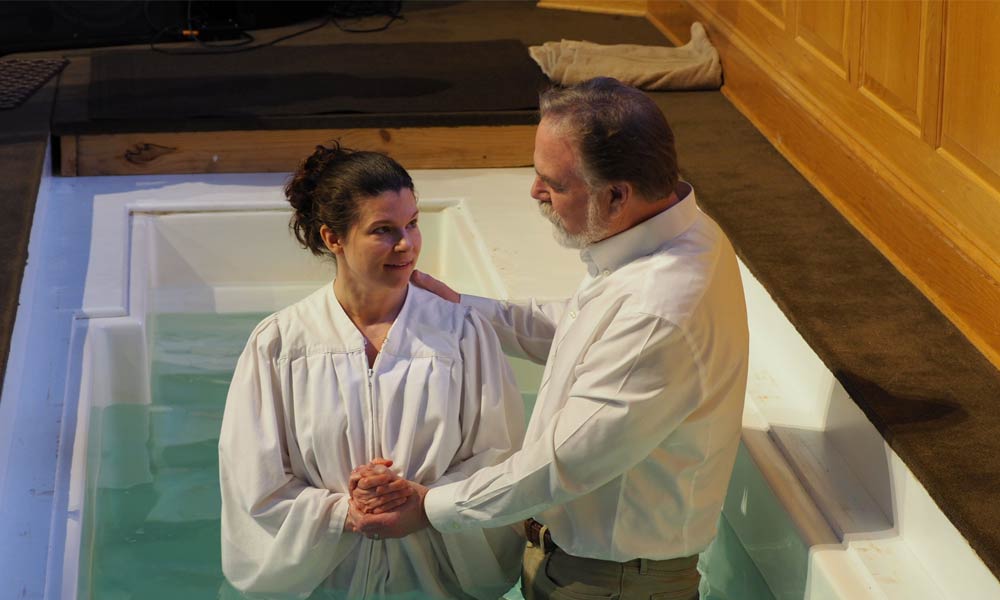 The candidate shall be interviewed by an Elder or Pastor to ensure an understanding of the nature of baptism.
During the interview process, the candidate shall be encouraged to give a short, simple, verbal testimony of faith in Christ at the time of baptism. Baptism shall be by immersion in water (Mark 1:5, 9; Acts 8: 36-39), in the name of the Father, Son, and Holy Spirit (Matthew 28:19-20). The Pastor, or whomever may be authorized by the Elders, shall administer baptism. The Deacons shall oversee the preparation for and observance of baptism.