God has given men leadership responsibilities with our families (Eph 5:25, 6:4), church (John 12:26), and community (James 1:27; 1 Peter 3:8).
The Men's Ministry at Potomac Baptist Church is committed to bringing glory to God by equipping and encouraging each other for servant-leadership in our home, church, workplace, and community, with the goal of becoming more like Christ. We pursue this through Bible studies, accountability and discipleship groups, retreats, fellowship outings, and spiritual service.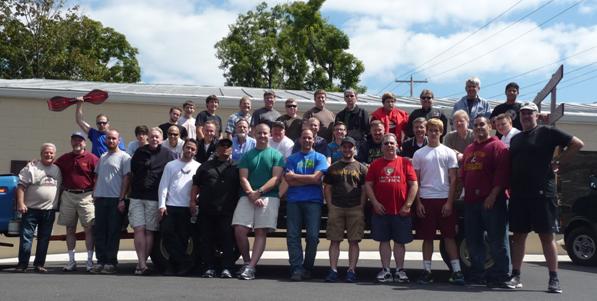 Our ministry vision is to enable our men to:
• Utilize their spiritual gifts
• Exercise their spiritual leadership
• Engage in church service
• Network for personal accountability
• Grow in spiritual maturity
We would love the opportunity to meet you and further explore how our Men's Ministry can make a difference in your life.