God's word proclaims, "Children are a gift from the Lord" (Psalm 127:3).
At Potomac Baptist Church, we wholeheartedly agree with this proclamation, and we have a deep conviction for passing along the truth of God's word to the next generation. Early childhood is crucial time of life to pour into our children the foundations upon which they will stand. We will endeavor to come alongside each family to support their efforts to bring up children who know and love their Heavenly Father. We encourage family worship, and we also offer nursery, Sunday school and Connect Kids.
"You shall love the Lord your God with all your heart and with all your soul and with all your might. These words, which I am commanding you today, shall be on your heart. You shall teach them diligently to your sons and shall talk of them when you sit in your house and when you walk by the way and when you lie down and when you rise up."

Deuteronomy 6:5-7 (NASB)
Sunday School – 9:30 a.m.
For those who choose to attend Children's Sunday school, it will be a wonderful time of studying God's Word. Our goal is to give children a deeper understanding of the whole of God's Word and of His redemptive plan for the world so that their knowledge may deepen, and by God's grace they may come to faith and repentance.
Children K-5th grade are dismissed to attend Sunday School during the offering and remain in their class until the conclusion of the morning worship service. Nursery and the pre-school class are for the full duration of the service.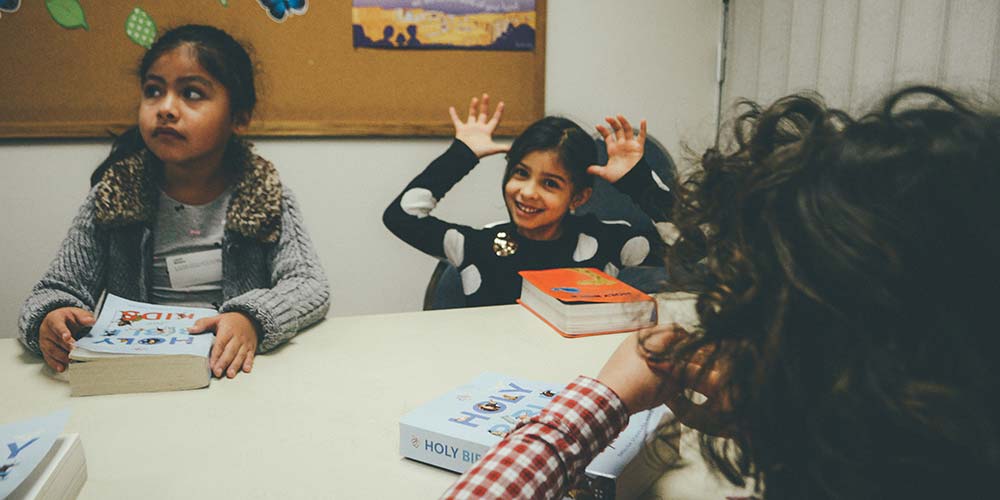 Jesus grew in wisdom and stature, and in favor with God and man.


Luke 2:52
Connect Kids – 11:00 a.m.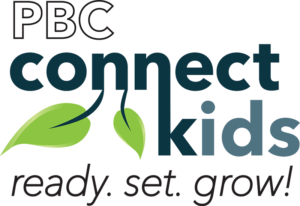 This is NOT just another hour of Sunday School! While learning foundational Bible truths (such as the Ten Commandments and Lord's Prayer), your children will be engaged through uplifting songs, valuable life skills, team building games, hands-on crafts, and a whole host of other fun activities likes skits and puppets. Our prayer is to accomplish a threefold connective purpose.
Connect to God – We strive to point your children to the truth of the Scriptures as well as help them hide the truth of God's word in their heart through Scripture memory. Additionally, we encourage whole-hearted worship of our Heavenly Father and sincere communication with Him through prayer.
Connect to Each Other – We hope to connect our children to one another as they interact through team building games and through teaching and encouraging small group prayer for one another. We hope they will build meaningful and caring relationships with their peers.
Connect to the Church – One of the most exciting elements of Connect Kids is that the vast majority of our church members serve the children multiple times per year. They get to know the children and the children get to know them. The children recognize that many adults care for them and take time to interact, and play with them not to mention that they pass along their God given talents and life skills to the next generation!
Connect Kids takes place following the morning worship service and runs in tandem with the adult Connect Groups.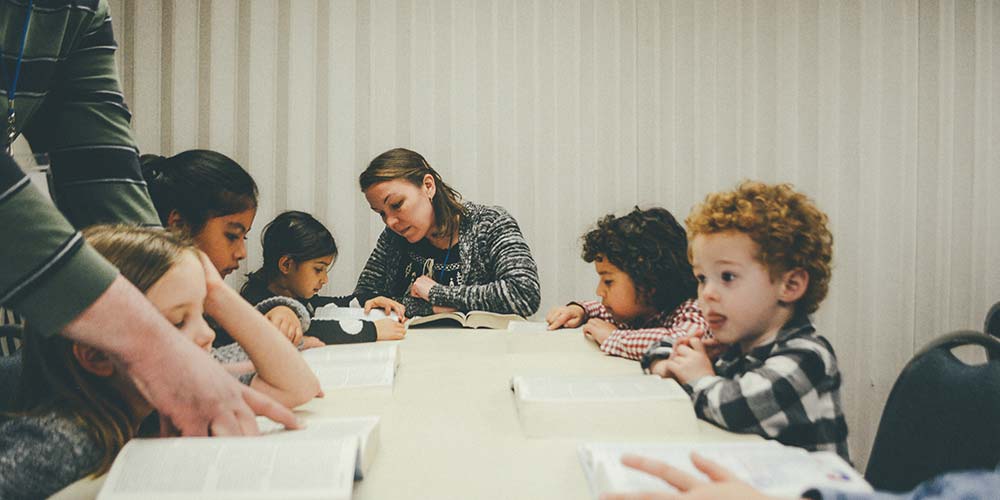 Upcoming Children's Events