Welcome to PBC!
We're so glad you're visiting our website, and we hope to meet you sometime in person! Our church family experiences God the same way Christians have for two thousand years… through prayer and worship, through investing in each other relationally, and through living out God's word, the Bible. It's simple and straight-forward, genuine and life-changing, and it's all centered on the person of Jesus Christ. We'd love for you to join us on this journey of faith and experience God's grace which truly is amazing!
Wow!  What a fun time we had last Sunday with "The Sistaz" leading worship  with us.  Many of you asked if we could have them back sometime.  Will look for an opportunity next year!
Afterward, Clarise talked about how much they enjoyed being with us and how the service ministered to them.  The message centered around the way God interrupts our lives and how we must learn to trust Him.  She shared how much she could relate to that.  Earlier in the year we celebrated her husband Al's 70th birthday.  Yet as Clarise sang to us this last weekend, she sang as a widow.  We did not see that coming.  Perhaps that's what made her singing so powerful.  Her song came from a faith that has been tested and tried.  Thanks again to our West Virginia Sistaz!
"The Letter of First Potomac"
I was reading through the ESV's introduction to I Corinthians this week, and there was much about how Paul was responding to the needs of the church.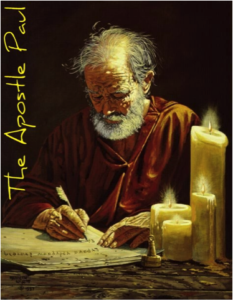 There are about 5 main issues Paul deals with in his letter to the Corinthians: Divisions, Sexual Immorality, questions about Marriage, Order in Worship, the Resurrection.  There are other topics he covers, but these are the big five around which the book pivots. And it got me thinking… Paul was responding to letters that had come from Corinth.  Each letter had questions and observations and even accusations.  I'm sure they were troubling to Paul as he had founded this church only a few years prior.  But as someone with a large shepherd's heart, Paul wanted to guide his church plant and teach them God's ways.
How did they respond?  Well, they could have been so offended by what Paul said that they threw his letter in the trash.  But quite the opposite happened.  His letter was so revered that it was copied over and over again … first probably for the people in the Corinthian church, and then for people in other cities, as they too had some of the same issues going on there.
Well, I could not help but be moved by this.  I truly believe in preaching through the Bible methodically… book by book.  But if I am not listening to my congregation and hearing what issues you are struggling with, then I am not being a good shepherd like Paul was.
So… the SURVEY QUESTION on the yellow cards is getting at the very thing I believe I need to hear as pastor.  The question is "I would like to know what the Bible has to say about __________________________".  If you haven't already filled out your thoughts on the yellow card and turned it in, would you take just a few moments and send an email to the church office and let us know the answer to that question?  I would like to collect everyone's response and, with the elder's input, I will put together a series starting in January called "The Letter of First Potomac" where we will address the 5 or 6 main issues our church is wrestling with.