Welcome to PBC!
We're so glad you're visiting our website, and we hope to meet you sometime in person! Our church family experiences God the same way Christians have for two thousand years… through prayer and worship, through investing in each other relationally, and through living out God's word, the Bible. It's simple and straight-forward, genuine and life-changing, and it's all centered on the person of Jesus Christ. We'd love for you to join us on this journey of faith and experience God's grace which truly is amazing!
We've been announcing for some time that at the Chili Cook-Off this Sunday that we'll  be introducing some changes we'd like to make a little later on this year.  And while you may be looking forward to some good chili, you may be dreading some announcement that will ruin everything you love about PBC.  I get that!  Most of us have experience more than a few bad changes in our lives.  Sometimes it's traumatic.  
So to help us prepare for this Sunday's Chili Cook-Off, I wanted to talk about what's NOT going to change.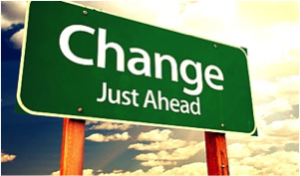 When each of us became members of Potomac Baptist, we signed a"COVENANT".  This covenant involved believing certain things, behaving in a manner worthy of Christ, and agreeing to our approach to ministry (things like the way we govern ourselves and how we're structured).  Pretty basic stuff.
These essentials are all contained in our CORE documents (our Constitution, our By-Laws, and our Handbook).  Everyone received one when they first came or became a member (if you want another copy, let us know).  Our relationship with Christ unifies us spiritually, and on a practical level, these documents unite us as a local expression of Christ's body.  This is the "glue" that holds us together.  Now here's the important thing for this Sunday… NONE OF OUR CORE ESSENTIALS ARE GOING TO CHANGE!  In other words, we still hold to our core beliefs, we still hold our member to high moral standards, and we aren't changing our governmental structure.
So what is changing?  What is changing is not WHAT we do, but HOW we do it.
All of our programs should be evaluated for their effectiveness.  If what we're doing works, then let's keep doing it.  If not, let's find a better way to get the job done.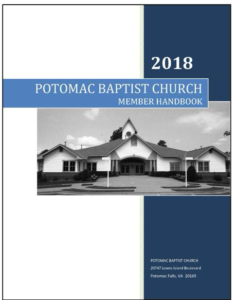 This Sunday we'll talk about how we can better accomplish one of our primary purposes, JOIN TOGETHER (remember our four purposes… Abide, Join, Equip, and Send??).
So why am I saying all this?  Well, more than anything, I hope you come to the Chili Cook-Off with faith and a sense of anticipation, and not with fear.  At the core, we're still going to be the same.  And remember, change can sometimes be very exciting!  Our labor together can be more fruitful.  As an elder board, we believe this change will knit us together more tightly than ever before and expand the number of people who are truly connected to the Body of Christ!
So we'll see you at 5:00PM this Sunday, January 14.  Bring your best Chili recipe (we've had everything from venison, to moose, to vegetarian!) and a hearty appetite.
I will bring Rolaids!