PBC mission committee 
Praise for a blessed trip to Haiti to work on a medical clinic.
Prayer for guidance for 2020 Short Term Mission (STM) trips. Plans are in flux with the current restriction. We are still making plans for the August trip to Lansing, Iowa.

Evangelism at NOVA Community College

Pray that God would open new doors as the campus is closed to reach the students and staff of NOVA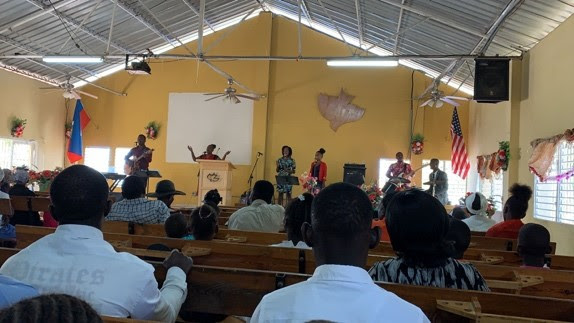 Catharine Coon – WorldVenture – Hope Alive! – Uganda
Catharine is back in CA with her mom. Please pray for all of the Hope Alive! staff in Uganda during this time. Schools and activities have been canceled through April to prevent COVID-19 from making entry into the country.
Karl and Jenny Teichert – One Challenge – South Africa
Pray for direction and guidance for traveling to the states in May with all of the restriction in place for COVID
Matthew and Sarah Majewski – Lansing, Iowa
Spiritual growth for the teenagers in our church – that they would desire to grow. closer to the Lord and give their lives to Him.
Comfort for those who have recently lost loved ones.
That God would bring new people to join our church family.
God's provision and guidance for a mission trip to Europe that we are planning for the month of June – we plan to help with a Vacation Bible School in Estonia and also visit the missionaries our church supports in Bulgaria.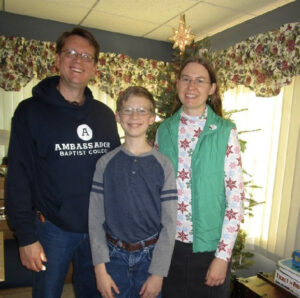 Child Evangelism Fellowship – Wayne Genter and team – Sterling, VA
With school closed for the remainder of the school year, pray for the children that were part of CEF at Rolling Ridge that the seeds that were planted will be watered by other in their lives.
Joel and Elaine Loewen – Send International – Japan
Praise
We're thankful for technology that we can use to bring us together and enable us to experience 'community'.
The SEND Men's Retreat (March 13-15) was a good time of renewal, worship, and listening to the Holy Spirit and to each other.
Prayer
Pray that those experiencing stress and anxiety because of the corona virus, will also come to experience the peace of God.
Please continue to pray that the virus will be brought under control and that restrictions will be able to be lifted soon.
In the ongoing uncertainty, pray for wisdom as SEND leaders make decisions about schedules, travel plans, and meetings.
Gideons
Praise: Miranda had been in jail a while back. It was not how she saw her life going, and she experienced deep shame and disappointment. One day a member of the Gideons Auxiliary came by the jail to distribute Scriptures and share the Gospel. It was there Miranda came to know the Lord, and her life was changed forever.
Pray for open doors for the sharing of God's word:

Locally in the public schools and in the Loudoun County Adult and Juvenile Detention Centers.
Globally in the countries of: Afghanistan, Algeria, China, Comoros Islands, Djibouti, Eritrea, Iran, Iraq, Libya, Liechtenstein, Maldives, Mauritania, Monaco, Morocco, North Korea, Peoples Republic of China, Saudi Arabia, Somalia, St. Helena, Tunisia, Turkmenistan, Uzbekistan, Wallis & Futuna, Yemen.