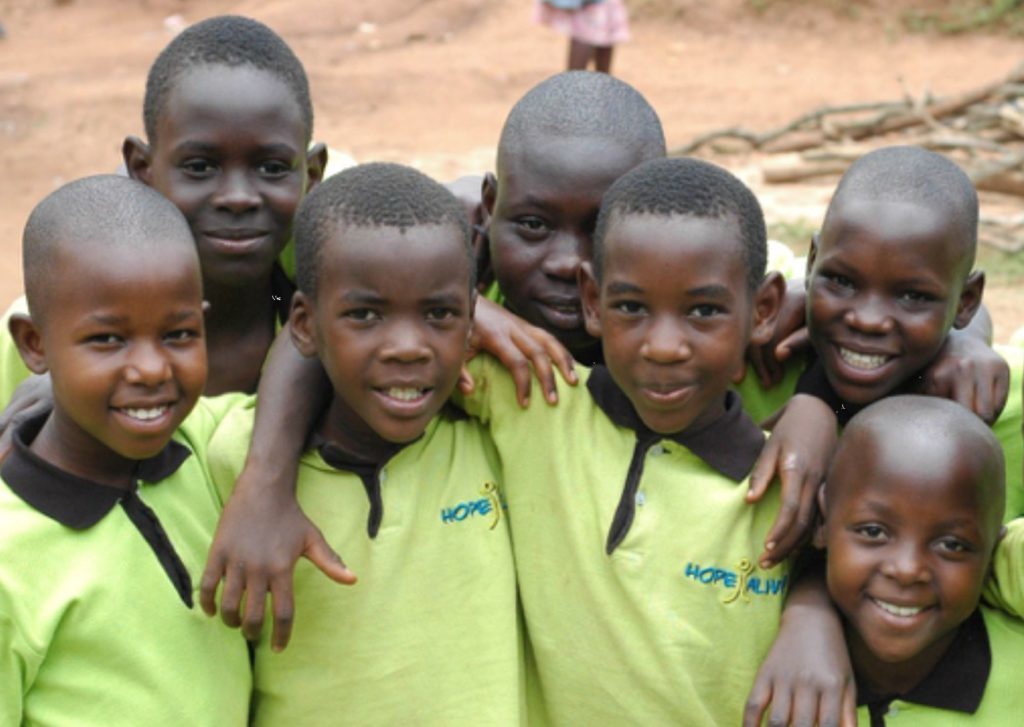 Catharine Coon is the founder and Executive Director of Hope Alive!
Catharine oversees all the sites and staff members of Hope Alive!, as well as casts vision for the project. She forms partnerships with individuals and groups and connects with supporters in the United States. Hope Alive! is a relief and development project focused on orphans and fragile families in Uganda. Catharine started Hope Alive! in 2002, The project works in the slums of Kampala, in the poor, rural area around the town of Masaka in southwestern Uganda, with refugees living near the border of Sudan, and in an area surrounding what used to be an IDP (internally displaced persons) camp near Gulu, in northern Uganda.
Hope Alive!'s vision is to impact deeply the lives of the children – spiritually, physically, emotionally, educationally, and socially – in order to see them transformed by the healing hope of Jesus Christ. Hope Alive! works closely with local churches to share the Gospel and love of Christ with these children and their families and to break the cycle of poverty plaguing them.
God is opening a new opportunity for Hope Alive! in the outskirts of Gulu to plant a community school and agricultural training center in an area that only has a neighborhood school with no trained teachers. The need is great: 540 families live within 2 miles of the land God has provided. Hundreds of children are growing up with no means to obtain an education. Because of the internal war that lasted 20 years, this new generation has no one to teach them the most basic of skills: when to plant, what to plant, or even where to plant. Hope Alive! will bring God's word of salvation to this area and provide spiritual, physical, emotional, educational, and social training to the families in this area. Please pray for the families that will be reached.
For more information, please visit Catharine's webpage.